Decarbonization: Truth, Consequences, and Hard Choices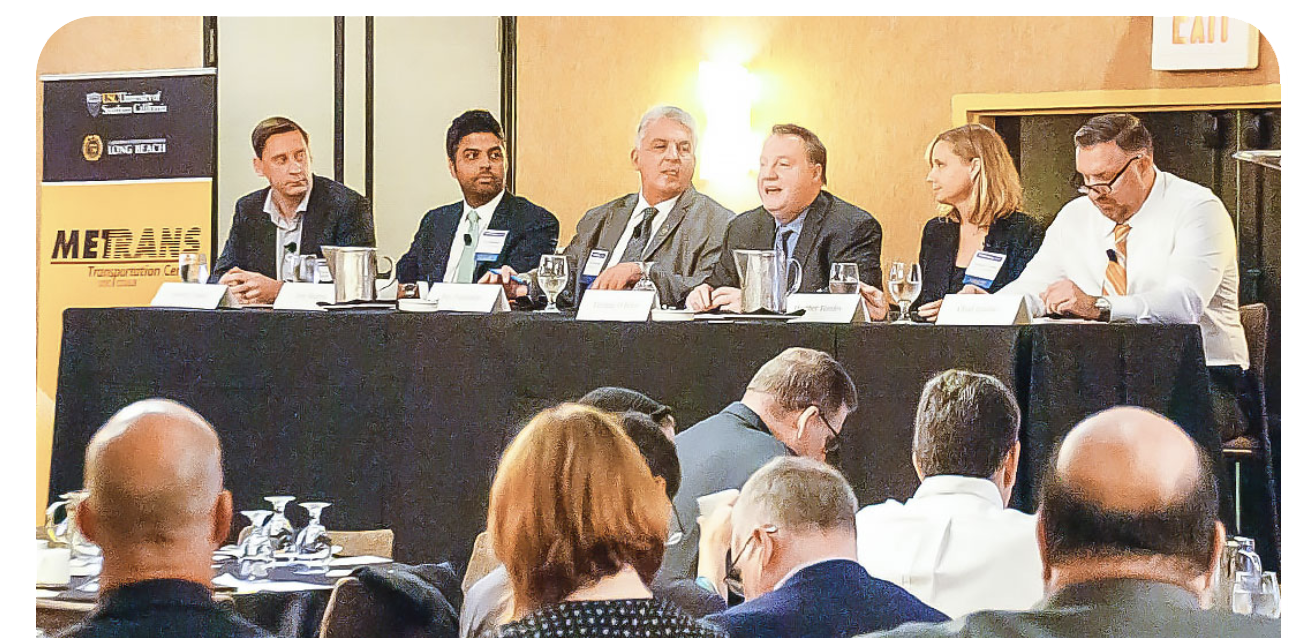 California's supply chains need to balance responses to both unprecedented decarbonization mandates and American consumer demand for rapid and affordable fulfillment of goods. This delicate balance poses challenges to supply chain operators as well as labor and government. Join us for a brass tacks talk about the truth, consequences, and hard choices we all must make to ensure a sustainable and economically secure future.
The Center for International Trade and Transportation (CITT) is dedicated to delivering education programs, innovative research, and community outreach in the area of goods movement. CITT is the Long Beach home for four major research centers: METRANS Transportation Center, a U.S. Department of Transportation-designated university transportation center; the U.C. Davis-led National Center for Sustainable Transportation; MetroFreight, a Volvo Research and Education Foundations Center of Excellence in Urban Freight based at the University of Southern California; and the Federal Highway Administration's Southwest Transportation Workforce Center (SWTWC) covering eight states—California, Arizona, Nevada, New Mexico, Utah, Colorado, Oklahoma and Texas.
Our research portfolio features policy analysis in the areas of trade and transportation, as well as workforce development. Our outreach programs include educational forums, including the nationally recognized State of the Trade and Transportation Town Hall series, research conferences such as the International Urban Freight Conference, and media-based efforts including podcasts and newspaper columns that engage the broader community in the discussion surrounding international trade and transportation. CITT's education programs include the award-winning Global Logistics Professional program and the Marine Terminal Operations Professional designation, the only program of its kind in the country.